2022 is coming to a close. It has been a back-to-normal year for us as we traveled to customers and shows, like NAB, CabSat, Hamburg Open and IBC. A new member of the team has joined us and we onboarded two new partners to our portfolio. We continued working hard and started new projects with our customers on top of our ongoing worldwide projects. Two brand-new products were added to x-dream-Fabrik, our Solution as a Service.
We would like to sincerely thank you, our trusted customers, partners and friends, who made this all happen! If you'd like to hear this news directly from the x-dream.team, you can watch the video here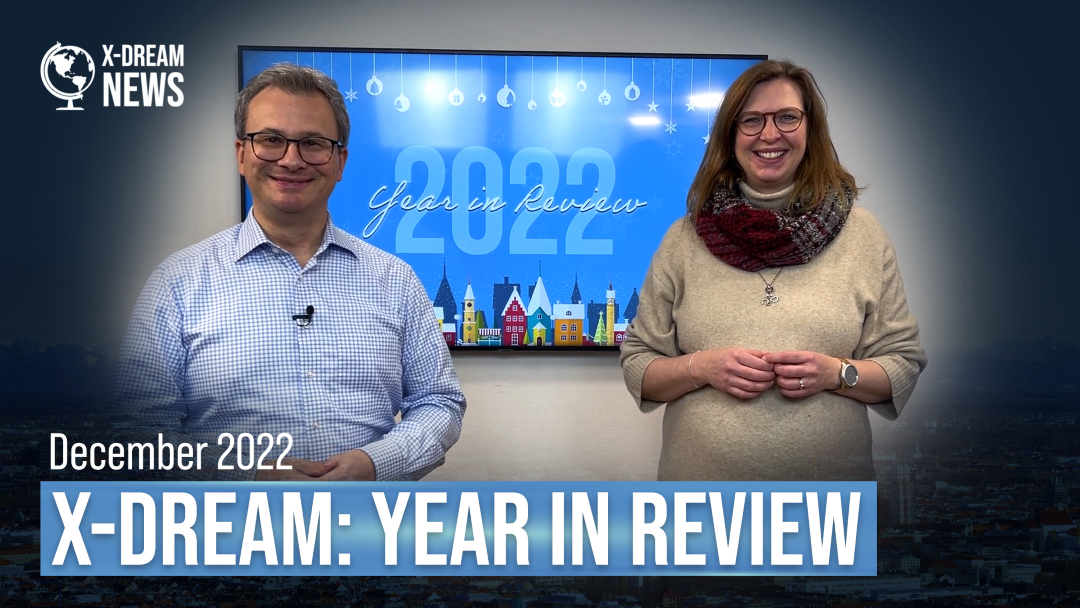 New team members
We are happy to welcome Oliver Strässle, or Oli, to our team! He is the newest member of our Business and Sales Development department, and is responsible for several countries in Europe, such as southern Germany, Austria, UK, the Nordics and eastern Europe.

New projects
This year, we had a few new and exciting projects with our customers. This includes Deutsche Welle from Germany, NEP from the Netherlands, the Library of Wales and France Télévisions . These projects and more are featured in our brand-new project book.

New Partners
We partnered with two new software manufacturers this year. Projective , a company based in Germany, offers a cloud-based PAM, which we have integrated with our own solutions we offer. As well as Jet-Stream from the Netherlands offers award-winning streaming solutions.

New Products
We launched two new products in the x-dream-Fabrik family. File Exchange, a bi-directional media exchange software and Scheduler , a playout planning software with an integrated MAM. Both of these cost-effective products were developed in-house.

We wish you the happiest of holidays! In 2023, we plan on seeing you more in person. 
We are looking forward to talking to you soon again. Stay safe and healthy!